About Nirvan
Nirvan Mullick is an award winning filmmaker, speaker, and entrepreneur based in Los Angeles, California.
Nirvan's 2012 short film, Caine's Arcade became a viral phenomenon, receiving over 9 million views, and raising a $239,000 scholarship fund for a 9 year old boy. Following Caine's Arcade, Nirvan founded the Imagination Foundation, a non-profit that fosters creativity and entrepreneurship in kids worldwide. The Imagination Foundation's annual Global Cardboard Challenge has engaged over 200,000 kids in 50 countries in creative play, and launched the first national campaign to bring STEM education to Pre-K kids in partnership with the National Head Start Association.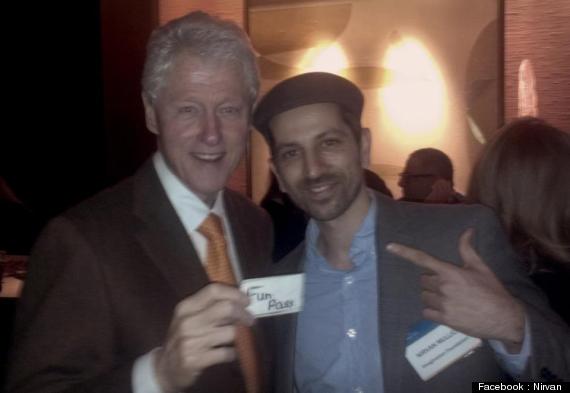 Nirvan has received the Dan Eldon Creative Activist Award and the Innovation in Action award, and is a popular speaker. He serves on the board of the Imagination Foundation as well as CicLAvia, the nation's largest open street event, and is currently in production on Larry's Lawnchair, a feature-length documentary about Larry Walters, the 1982 lawnchair balloonist.
Nirvan began teaching himself animation while studying philosophy at New College. He went on to earn an MFA in Experimental Animation from CalArts. His animated short films The Box Man and The Three of Us have screened in festivals worldwide, winning numerous awards. Nirvan's collaborative experiment The 1 Second Film project is among the first crowdfunded films.
Find @nirvan on twitter or facebook, or drop him a line.
Speaking:
Learn about booking Nirvan for Speaking Engagements
Press:
New Yorker: The Perfect Moment Goes Perfectly Viral
NBC News: Caine's Arcade Spurs WorldWide Movement
LA Times: Caine's Arcade Makes Grown Men Cry
Christian Science Monitor: Caine's Arcade More than Passing Fad
Christian Science Monitor: Caine's Arcade Moves Grown Men to Tears
Huffington Post: President Clinton poses with Fun Pass and Nirvan